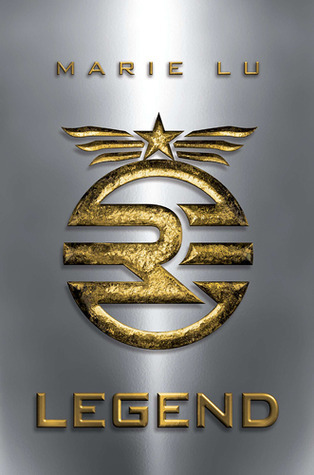 "Each day means a new twenty-four hours. Each day means everything's possible again. You live in the moment, you die in the moment, you take it all one day at a time."
June, who is a military prodigy living in the Republic's highest circles. Day, the Republic's most wanted criminal.
June seeks vengeance for her older brothers murder, Day has become the prime suspect. June soon realizes that things are not as they seem and that there is corruption and lies involved in her brothers untimely death.
At times I felt that the plot was a little too predictable but I still found myself enjoying the ride, the predictability didn't really hamper my overall reading experience.
There was a lot of world building in this book. The lack of information going into the book was slightly confusing and left you scratching your head and wondering what exactly was going on, but you do eventually receive explanations throughout the book as well as more history behind the Republic which I actually felt heightened the reading experience, receiving just snippets as you progressed through the book.
The book progresses through our two characters points of views. One chapter we are following June, whist in the next chapter we are following Day. I felt like this method worked very well for this book and it was better able to show you the different perspectives from the two different classes of citizens, something that was really important to portray as it really moved the book along.
Edited to add:
Upon farther reflecting on this book I have decided to bring my original rating down to a 3.75 stars. Whist the book was fast paced and a overall exciting read, I did have issues with it.
My Rating: 3.75 Stars