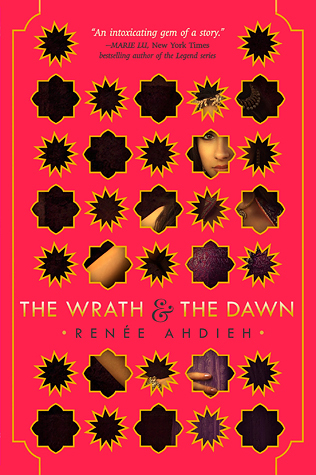 This is a retelling from "A Thousand and one Nights". It tells us the story of king Khalid, Caliph of Khorasan. His people describe him as being a monster because each night he takes a new bride only to murder her at dawn. Shahrzad's dearest friend was his lastest victim, Shahrzad vows vengeance and volunteers to be his next bride in order to get close to him.
Each night Shahrzad tells Khalid a tale that captures his attention, and leaves the tale at a unfinished conclusion at dawns first light. The king, enraptured by these stories has left his newest bride alive longer then all other brides before her. Shahrzad knows that each dawn might be her last.
And yet, not all is as it seems. She sought to destroy him, but instead she realizes that she might be in love.
I really enjoyed this book. The story was interesting, the plot was suspenseful, the characters were richly developed. I feel like pulling out my edition of "Arabian Nights" now and getting better acquainted with these beautiful stories, realizing of course that this is not like the original.
My Rating: 4 Stars