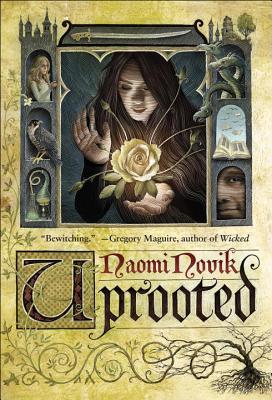 No one went into the Wood and came out again, at least not whole and themselves. Sometimes they came out blind and screaming, sometimes they came out twisted and so misshapen they couldn't be recognized; and worst of all sometimes they came out with their own faces but murder behind them, something gone dreadfully wrong within.
"Uprooted" by Naomi Novik is so unique, and such a refreshing book to read after slogging through book after book that just felt like a near identical duplicate of the former. This book, this book is truly special. It had all of the elements that I could ask for in a book. Terrific writing, a great plot line, magic, a under-laying creep factor, action, romance, beautiful character development. It is so vividly written, the creativity is just brimming to the rim.
I think that I have just added one more author to my favorites. I will be seeking out more books by Naomi Novik.
My Rating: 5 Stars