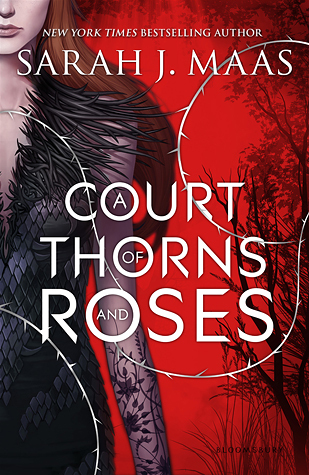 "A Court of Thorns and Roses" by Sarah J. Maas is a Beauty and the Beast retelling. A retelling with such originality and magic surrounding it.
Two things about this book surprised me. I was first surprised by how much I adored it. I have heard a lot of mixed opinions concerning this book so I was nervous about reading it, anticipating dislike, and instead discovering a magical gem. Sarah J. Maas, I will read anything that you write and never doubt that I will feel anything other then love for it! I was also surprised by the maturity level of this book however. This book is classified as being young adult fantasy, but I would consider it more of a 'new adult' due to swearing and sexual content. It didn't bother me but I do feel like this book might not be appropriate for a younger reader.
The best part is that this book is going to be a trilogy! I look forward to continuing on with this world and the cast of characters contained within it.
My Rating: 4.5 Stars