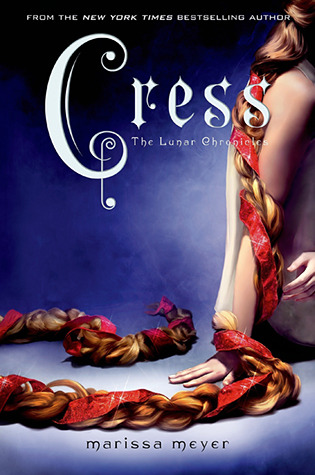 "Cress" by Marissa Meyer is the third book in "The Lunar Chronicles".
We still have our original cast of characters in this book but we have also gained a additional character, Cress. Cress is our Rapunzel. She has been imprisoned in a satellite for seven years, orbiting the earth in isolation. The Queen Lavanna of Lunar has been using her skills for years. Cress is a hacker and a programmer.
This is at least on the same level of excellence as the first book in the series "Cinder" if not slightly a little more exciting. I had found myself feeling slightly disappointed in the second book from the series "Scarlet", so this book really brought life back into it and the train is no longer at risk of derailing from this track.
The final book in this series "Winter" has a release date for November 10th 2015 ... I will be pre-ordering this one, but how ever am I going to survive the wait?!
My Rating: 4 Stars