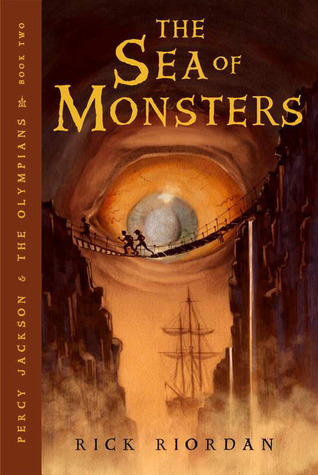 "The Sea of Monsters"
by
Rick Riordan
is the second book in the five book series
"Percy Jackson and the Olympians"
. I find myself loving this series more and more with each book that I read, I love venturing into the world of Greek mythology in these fast paced, and action packed books. This second book in the series was especially exciting, playing along with Homer's Odyssey.
The writing is clever, witty, and humorous.
My Rating: 4 Stars