This is a list of my most anticipated books of Summer 2015.
Most Anticipated Books Of Summer 2015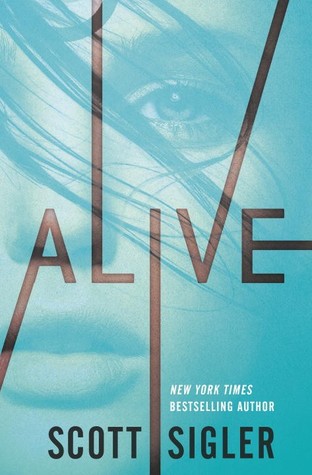 "Alive" by Scott Sigler. This Book's release date is on July 22nd 2015.
For fans of The Hunger Games, Divergent, and Red Rising comes a gripping sci-fi adventure in which a group of teenagers wake up in a mysterious corridor with no knowledge of who they are or how they got trapped. Their only hope lies with an indomitable young woman who must lead them not only to answers but to survival.
"I open my eyes to darkness. Total darkness. I hear my own breathing, but nothing else. I lift my head . . . it thumps against something solid and unmoving. There is a board right in front of my face. No, not a board . . . a lid."
A teenage girl awakens to find herself trapped in a coffin. She has no idea who she is, where she is, or how she got there. Fighting her way free brings little relief—she discovers only a room lined with caskets and a handful of equally mystified survivors. Beyond their room lies a corridor filled with bones and dust, but no people . . . and no answers.
She knows only one thing about herself—her name, M. Savage, which was engraved on the foot of her coffin—yet she finds herself in charge. She is not the biggest among them, or the boldest, but for some reason the others trust her. Now, if they're to have any chance, she must get them to trust one another.
Whatever the truth is, she is determined to find it and confront it. If she has to lead, she will make sure they survive. Maybe there's a way out, a rational explanation, and a fighting chance against the dangers to come. Or maybe a reality they cannot comprehend lies just beyond the next turn.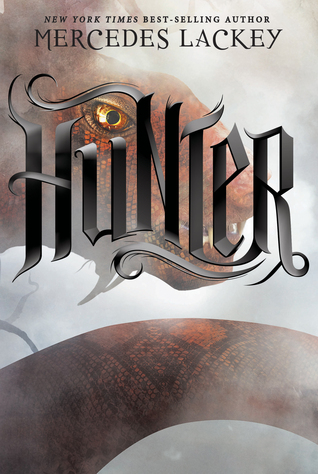 "Hunter" by Mercedes Lackey. This book's release date is September 1st 2015.
They came after the Diseray. Some were terrors ripped from our collective imaginations, remnants of every mythology across the world. And some were like nothing anyone had ever dreamed up, even in their worst nightmares.
Long ago, the barriers between our world and the Otherworld were ripped open, and it's taken centuries to bring back civilization in the wake of the catastrophe. Now, the luckiest Cits live in enclosed communities,behind walls that keep them safe from the hideous creatures fighting to break through. Others are not so lucky.
To Joyeaux Charmand, who has been a Hunter in her tight-knit mountain community since she was a child, every Cit without magic deserves her protection from dangerous Othersiders. Then she is called to Apex City, where the best Hunters are kept to protect the most important people.
Joy soon realizes that the city's powerful leaders care more about luring Cits into a false sense of security than protecting them. More and more monsters are getting through the barriers,and the close calls are becoming too frequent to ignore. Yet the Cits have no sense of how much danger they're in-to them, Joy and her corp of fellow Hunters are just action stars they watch on TV.
When an act of sabotage against Joy takes an unbearable toll, Joy uncovers a terrifying conspiracy in the city. There is something much worse than the usual monsters infiltrating Apex. And it may be too late to stop them.
Zack Lightman has spent his life dreaming. Dreaming that the real world could be a little more like the countless science-fiction books, movies, and videogames he's spent his life consuming. Dreaming that one day, some fantastic, world-altering event will shatter the monotony of his humdrum existence and whisk him off on some grand space-faring adventure.
But hey, there's nothing wrong with a little escapism, right? After all, Zack tells himself, he knows the difference between fantasy and reality. He knows that here in the real world, aimless teenage gamers with anger issues don't get chosen to save the universe.
And then he sees the flying saucer.
Even stranger, the alien ship he's staring at is straight out of the videogame he plays every night, a hugely popular online flight simulator called
Armada—
in which gamers just happen to be protecting the earth from alien invaders.
No, Zack hasn't lost his mind. As impossible as it seems, what he's seeing is all too real. And his skills—as well as those of millions of gamers across the world—are going to be needed to save the earth from what's about to befall it.
It's Zack's chance, at last, to play the hero. But even through the terror and exhilaration, he can't help thinking back to all those science-fiction stories he grew up with, and wondering: Doesn't something about this scenario seem a little…familiar?