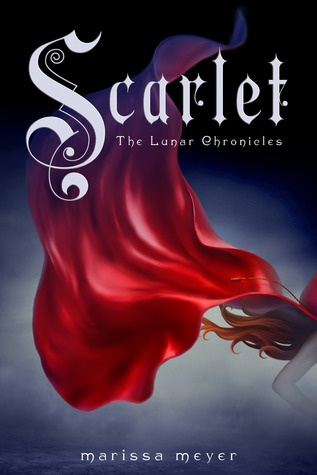 "Scarlet" by Marissa Meyer is the second book in "The Lunar Chronicles" series.
In Scarlet our cyborg Cinderella, Cinder, makes a reappearance but we are also introduced to a new cast of characters. Scarlet is Little Red Riding Hood. Scarlet's grandmother is missing and in her search to find her she encounters Wolf, a dangerous and yet charming street fighter who may possibly have some answers to her grandmother's whereabouts.
I found myself slightly disappointed with this second installment in the series until I neared the end of the book, the end really picked up and improved upon the entire books overview. I did hear that this was the weaker book in the series and that the third book is a lot of peoples favorite, so I have high hopes for the rest of the books in this series.
My Rating: 4 Stars